Northern Ontario Defence Readiness Program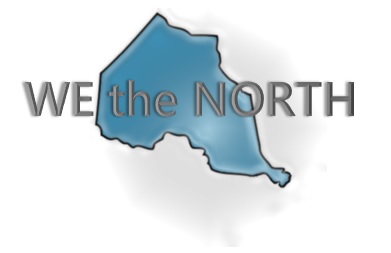 Canada's Industry Technology Benefits (ITB), formerly known as Industrial and Regional Benefits (IRB) Policy ensures that Canadian industry benefit from Government defence and security procurement. The Policy requires companies that win defence and security contracts with the Government of Canada place business activities in Canada at the same value of the contract.
Northern Ontario became recognized as a designated ITB region and for more than 10 years, economic development organizations have been working with stakeholders to promote government procurement contracts as a means of market diversification for Northern Ontario firms. In 2011, FedNor committed a dedicated resource to the ITB portfolio and this proposed initiative has been developed in concert with FedNor staff to support those critical on-going efforts.
The ITB portfolio at a glance – as of May 2017, there are 82 procurement projects with an obligation to invest $32.3 billion in Canada:
- $19.1 billion has been invested
- $9.4 billion in progress
- $3.8 billion to be identified
Upon completion of the Aerospace and Defence Opportunities – The Northern Ontario Value Proposition, it became very evident that a full out program needed to be put in place to support all the Northern Ontario companies interested in diversifying in the defence and aerospace space.
Northern Ontario Defence Readiness Capacity Building Program (CBP)
Capacity Building Program (CBP): Phase 1 - Diagnostics
Building on the successes of the Strategic Export Marketing Program, the Northern Ontario Defence Readiness Program (NODRP) will provide Northern Ontario firms with the opportunity to access qualified third party expertise to help conduct a defence market readiness assessment of their operation, identify required next steps and plan accordingly. The third party expert will assess the company, identify strengths and weaknesses, identify gaps, and prepare a report outlining a work plan, including priorities.
For innovation ecosystem stakeholders, the diagnostic would include an assessment of the organization's research and opportunities in the defence sector.
Phase 1 will provide to qualified applicants 80% funding up to $5200.
Capacity Building Program (CBP): Phase 2 – Implementation of Key Findings from the Diagnostics
The majority of this third party expertise will be provided on a one on one basis with Northern Ontario firms however, there are several components of preparing to do business within the defence sector that can be accomplished in a group setting. As such, this project will include a seminar and training component similar to the Northern Ontario Exports Value-Added Export Development training already in place via ONEDC. Through 3 years of intensive program delivery, one on one consultation and feedback from program participants, ONEDC has found that firms appreciate the opportunity to learn in a group environment and often find the networking among Northern Ontario firms beneficial.
Topics for group seminars and training will include various primers on government procurement and working with defence contractors, understanding the supply chain, certifications and the bidding process with a target of 5 workshops, 5 breakfast events (one in each of the major cities) and support of FedNor's annual Northern Ontario's Road to Defence (NORD) conference.
NODRP Phase 2 will provide matching dollars support applications from Northern Ontario firms in securing the required certifications to effectively participate in the defence supply chain. Examples of certifications often required in the defence industry include but are not limited to: ISO 9001 and 14001, CGRP, AS9100.
Program will provide to qualified applicants 50% funding up to $7500.
For further info contact: Mike Crocco – NODRP Program Manager at [email protected]
Phase 2 will also assist Northern Ontario companies in:
Secure sponsorships and apply for Controlled Goods (security)
Marketing, including web presence, social media strategy, collateral, elevator pitch, etc.
Planning for implementing quality control measures, efficiencies, addressing security gaps, establishing operating procedures and policies to meet defence industry standards
Identification of other funding programs to support company growth
For innovation ecosystem stakeholders, this could include applying for a certification, implementing a web presence showcasing research capabilities, etc
Program will provide to qualified applicants 80% funding up to $8000.
There is also assistance available for 3rd party follow-up and expert support for assistance with understanding buy and sell government website, understanding Controlled Goods etc.
Program will provide to qualified applicants 80% funding up to $2500.
For further info contact: Mike Crocco – NODRP Program Manager at [email protected]
Northern Ontario Defence Readiness Program
Defence Readiness Program: Phase 3 – Proactive Involvement
This component of the initiative will also support Northern Ontario company marketing efforts so they can promote capabilities to primes and tier one defence contractors. The DRP will support activities similar to the successful EMA fund.
Parameters will include:
Companies must have completed an CBP or be engaged in the CBP to be eligible for DRP support;
Companies established and operating in Northern Ontario that are currently working in defence or would like to offer their goods and services to the defence industry;
Companies with a minimum annual sales of $500,000;
Must be a registered company (either provincially or federally) for a minimum of two years;
Applicants must be in full compliance with all government laws and regulations;
Not receiving any other contributions from public funds towards the specific activities contained in the funding application.
Use of DRP funds:
Defence industry specific trade shows/conferences/seminars;
Booth rental and related exhibition costs;
Translation services designed to promote your products and services in targeted markets;
In-market activities (show guide, mail-out, other);
Return economy airfare for a maximum of two employees;
Meals and accommodations for a maximum of two employees with a maximum per diem of $150 per day, per person;
Matchmaking activities (pre-arranged meetings, preparation of company profiles, other) ;
Product testing (to meet foreign standards and certification);
Marketing and promotional materials;
Trade mission follow-up activities;
Developing display panels, pavilions and information booths;
Market research and intelligence;
Ground transportation;
Website enhancement/development related to defence industry
Program will provide to qualified applicants 50% funding up to $10,000.
For further info contact: Mike Crocco – NODRP Program Manager at [email protected]